The call to naturalness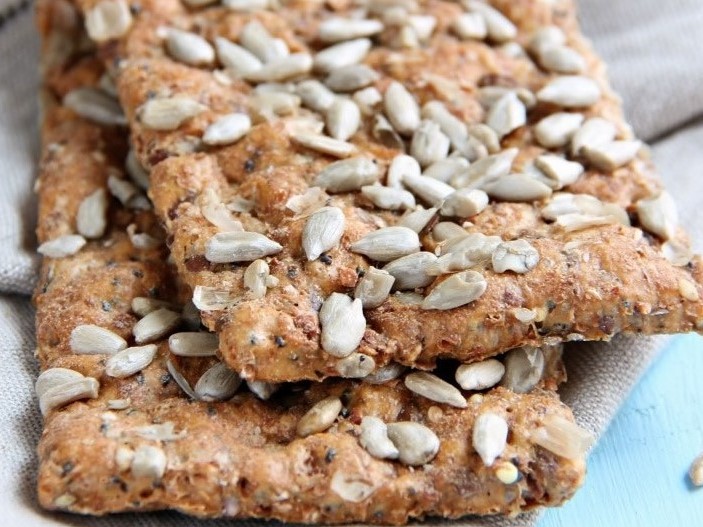 The presence of a cereal or seed coating on a croissant or bread, recalls a beautiful, rustic product, as if homemade, and certainly also healthy. In fact, the use of whole or lightly processed products strongly recalls the raw material used and strengthens the product's link to nature and makes the products appear healthy to the consumer.
In addition to aesthetic research, the use of whole or "raw" products such as seeds, cereal flakes and bran, for coating and inclusion, is to add health claims to the finished product.
The use of oil seeds such as pumpkin, sunflower and flax provide an important amount of unsaturated fatty acids, as well as bio-active compounds with antioxidant and beneficial functions, suitable for health care and helping people with dysmetabolisms. As well as the use of bran from cereals and pulses allows to increase the fiber content.
Treating raw materials for toppings and inclusion: CerealVeneta's knowhow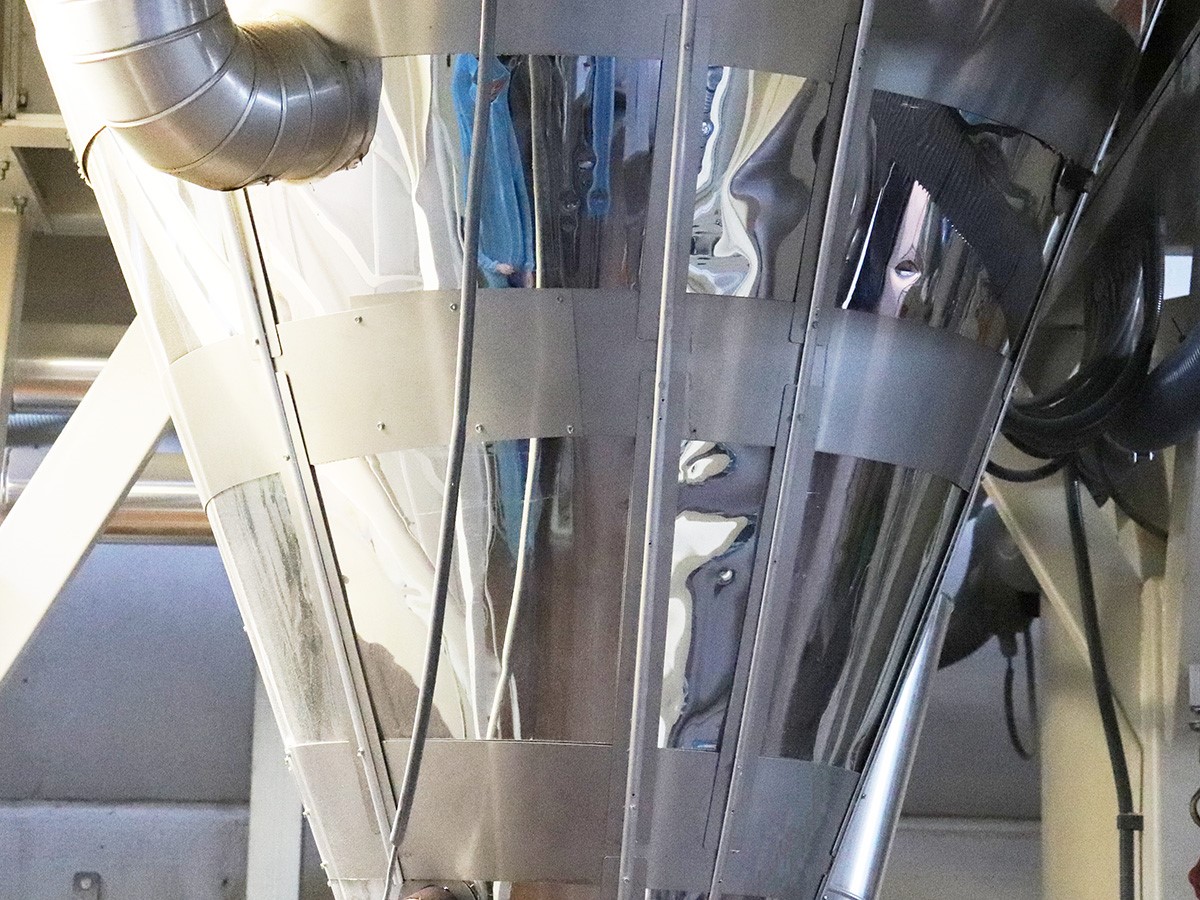 The different kinds of raw materials must be treated differently, according to their characteristics and their specific use. A seed, consider "super" from a nutritional and aesthetic point of view, must be processed in the proper way to be successfully included in the finished product. It must blend well into the dough, maintain the right consistency, without decreasing the shelf life.
To achieve these objectives, the collaboration CerealVeneta's Research & Development departments and the customer is necessary, which, through analyses and tests, they develop the processes to be applied to the raw material being used according to the matrix on which it must be inserted.
Through specific heat-treatment processes, alternating with the extreme cold of liquid nitrogen, CerealVeneta achieves a strong reduction in lipase and phospholipase activity, with a reduction in the formation of free fatty acids, hydroperoxides and hexanal, also strongly reducing the total bacterial load.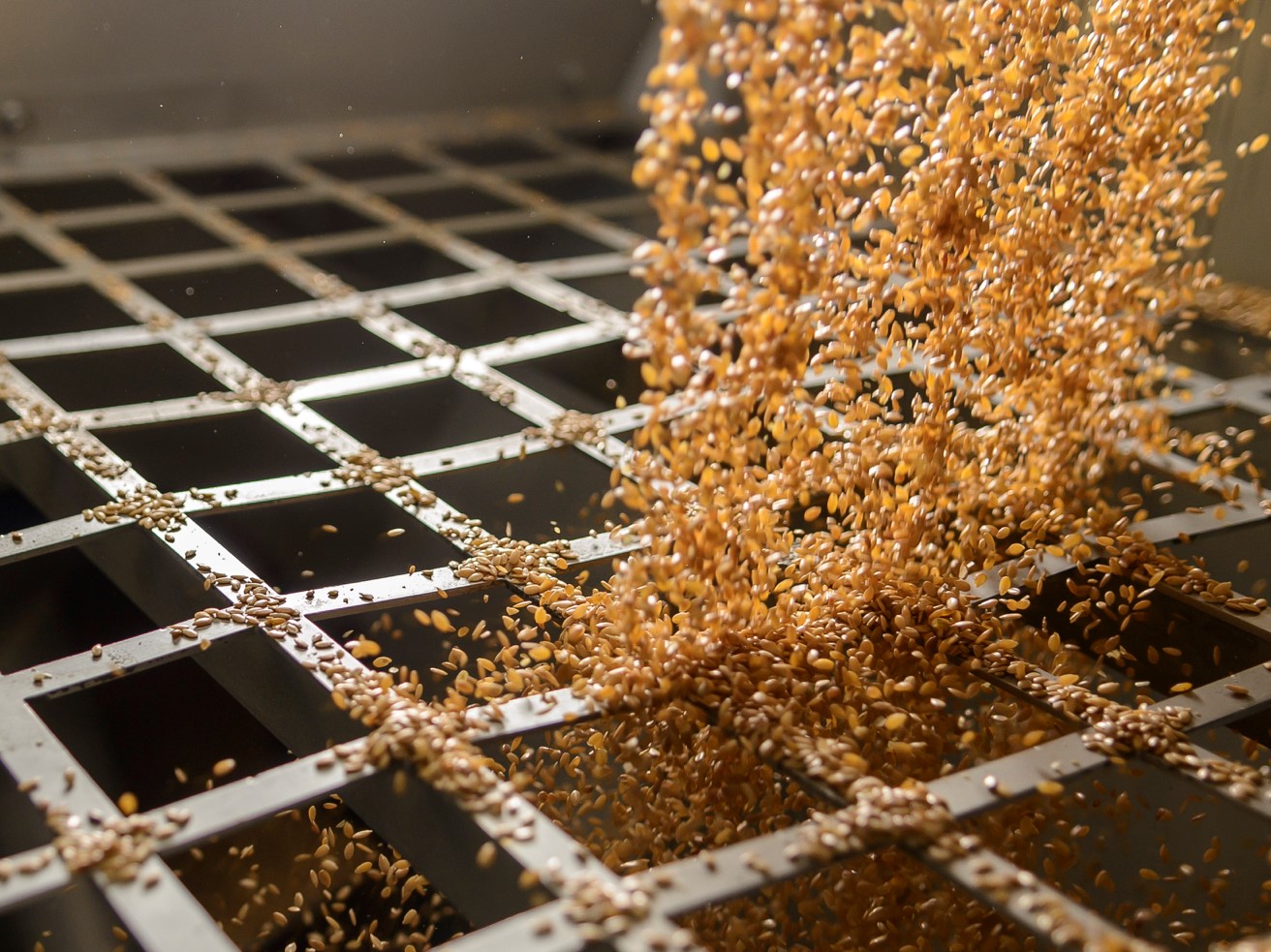 The raw material aquires increased aroma, texture and color, while the increased enzymatic, oxidative and microbiological stability is essential in wholemeal products, with bran and germ, rich in fats or whose lipid fraction is particularly sensitive.
Depending on the aesthetic needs and nutritional claims required, the raw material is subjected to calibration (controlled lamination), to adjust the size of the grain.
Furthermore, in the case of oilseeds, granulation is necessary to make the precious internal nutrients bio-available, otherwise "trapped" in their natural peel.
CerealVeneta's semi-finished products: a meeting between aesthetics and health
The research and development work and the production techniques applied allow CerealVeneta to create diversified semi-finished products according to the technological and nutritional needs of the Customer. Here are some examples of the result of our production processes: